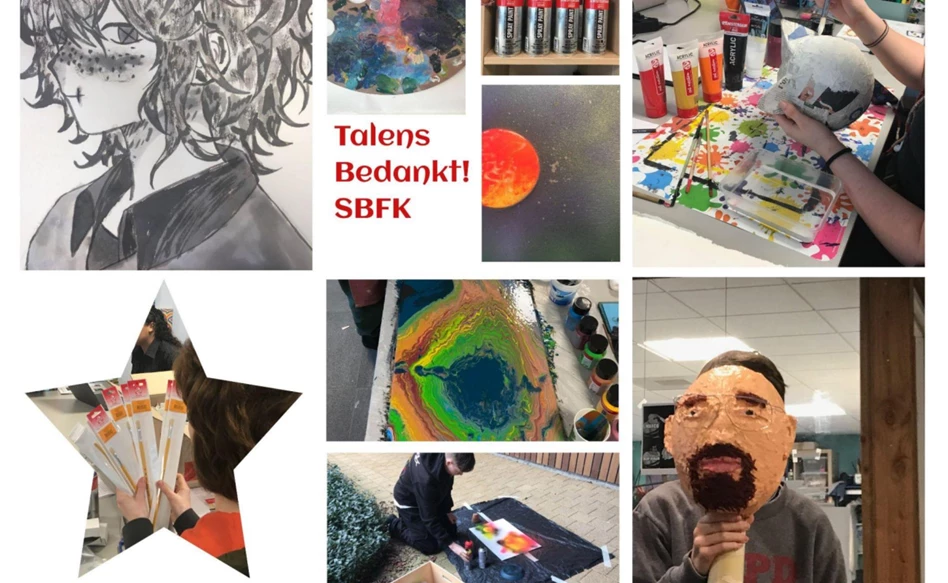 The Netherlands | Brilliant Future Kids Foundation
Spray paint for kids with a Brilliant Future
Monday, June 12, 2023
The Netherlands, Amsterdam | As the Royal Talens Foundation we strive for good creative education for everyone. To achieve this, we work together with various other foundations such as the Brilliant Future Kids Foundation (SBFK), an autism centre which focuses on talent development for young people aged between 13 and 23.
A wish granted
SBFK wrote to us: "a few weeks ago, a big box arrived at the Brilliant Future Kids Foundation. This was the second time we had received sponsor material from Royal Talens. This time the box was full of Talens Art Creation acrylic paint in many colours, canvas boards, brushes and Amsterdam Spray Paint in various colours. It is very nice for us that these spray paints are water-based and do not smell very strong either. It was a big wish of the adolescents to get started with the spray paint!"
About SBFK
The Brilliant Future Kids Foundation supports children and young adults with autism and helps them discover and develop their talents. The foundation has an art lab with all kinds of mediums and tools, some of which are sponsored by the Royal Talens foundation. They also have a music and film studio, a computer lab and spaces where the children can get some rest. Throughout the day, the children and young adults receive guidance and support from professionals specialised in autism spectrum disorders. It is a wonderful foundation we are happy to support!