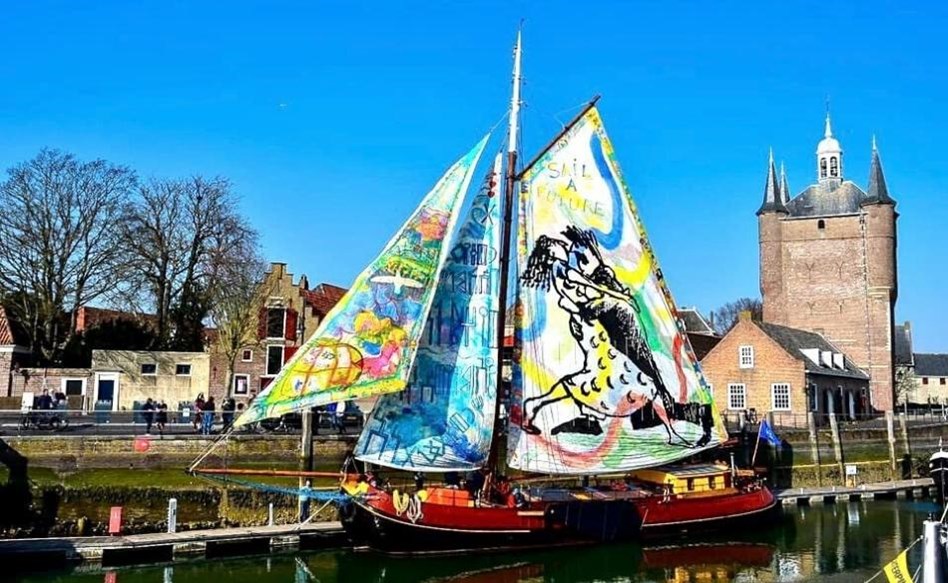 Painted sails in Sail Harlingen
Sail a Future
Monday, July 18, 2022
For years now, the Royal Talens Foundation has supported the projects of Hetty van der Linden. First Paint a Future and now Sail a Future. Sail a Future is a beautiful collaboration with Sail Harlingen, which took place from 14 to 17 July.

Sail a Future is a project where children from all over the world paint on the sails of tall ships. These ships entered the harbour of Harlingen (The Netherlands) on 15 and 16 July. But they are not just painted: on the sails you can see the dreams and wishes of the children regarding the oceans and our planet.

The Foundation has supplied all the materials for this and previous events, and will continue to do so for the years to come!