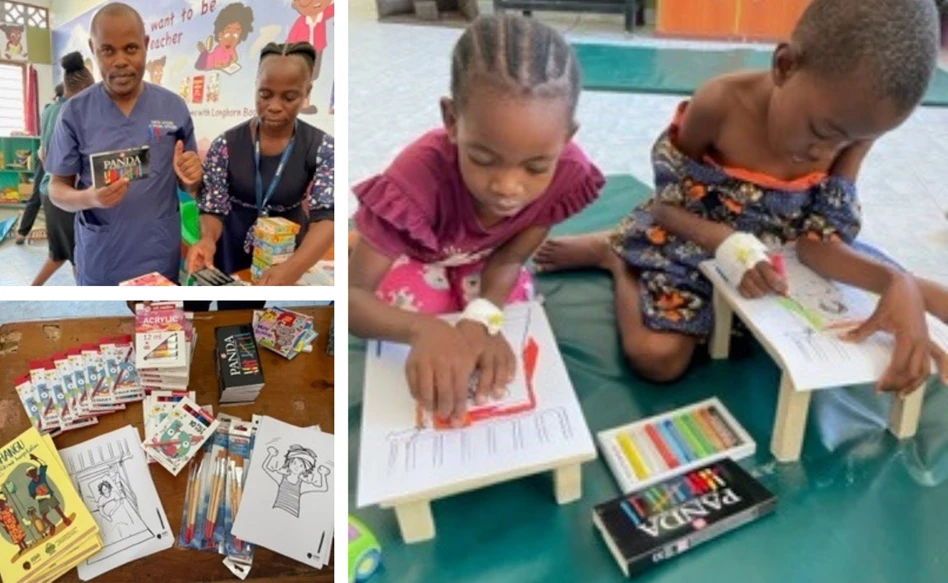 Kenya
Aisha & Friends: Offering Children a Creative Escape in Kilifi Hospital
Tuesday, November 14, 2023
Kenya | In a recent initiative, the Royal Talens Foundation sponsored a heartwarming project at Kilifi County Referral Hospital through Aisha & Friends. With this project, Aisha & Friends brought many creative activities to the young patients at the hospital.
A much-needed escape
Many art materials were brought into the Childrens' ward and into the playroom so the children will always have good materials to play with. It helps their artistic expression and provides a distraction from the hospital environment. During the event organised by Aisha & Friends, a group of children accompanied by hospital staff had the chance to use the coloured pencils. In the future, the staff will use all the materials when playing with the kids!
One of the hospital staff members expressed how these materials and the creative activities provide a much-needed escape for children from sorrow and pain, highlighting the positive impact on their well-being.
About Aisha & Friends 
Aisha & Friends provides educational tools and trainings together with local partners in Kenya and Tanzanian focused on life skills. These skills are thought from the point of view of the main character in all the learning material, Aisha, she is a colorful role model, that the children can recognize themselves in. Together they become more resilient. Visit their website for more information.